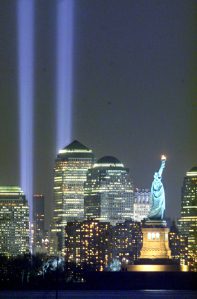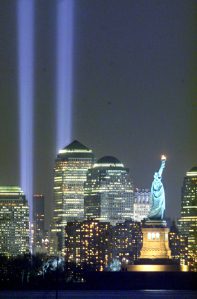 As I sit in my office, doing the last tasks of the day, I remember that September is Life Insurance Awareness Month. 
I know I should blog about it.  Remind folks about why life insurance is there to help them take care of their families long after they are gone.   It's the puzzle piece that will allow a spouse to stay in the family home, or make sure a child goes to her prom…or to make sure there's money to keep the car in reliable condition. 
But I can't really "get going" with the thoughts.  What to do?  Stumble on over to Facebook.  Always a lovely diversion!
As I scroll through everyone's posts, I can't escape that today is 9/11.  Post after post tells me that no one needs my help to remember how lives can change in a heartbeat.  Stories about friends that are gone.   People remembering where they were and what they were doing when they heard the devastating news.  Folks asking us to thank our men and women in the military for the sacrifices they have made, and continue to make, each and every day.
It's hard not to get a chill or a tear.  Lives really do change that fast.  In a moment.  In the blink of an eye.  And we can never know when those changing moments will happen.
But one thing we know for sure.  Things will change.  We all will take that final journey one day.  No one will manage to avoid it.
Are you prepared to the best of your ability?  Have you said "I love you" enough?  Have you spent time with the ones who adore you?  Have you cleaned up any messy issues?  What will you leave behind for the people who truly matter to you?
We can't help with most of the stuff you really need to do.  But we can help advise you on a plan to take care of things from a financial standpoint.  You know us.  We don't push.  We make it easy.  We make it comfortable.
Put it behind you by taking care of it today.  Tomorrow isn't guaranteed.
610-530-0304