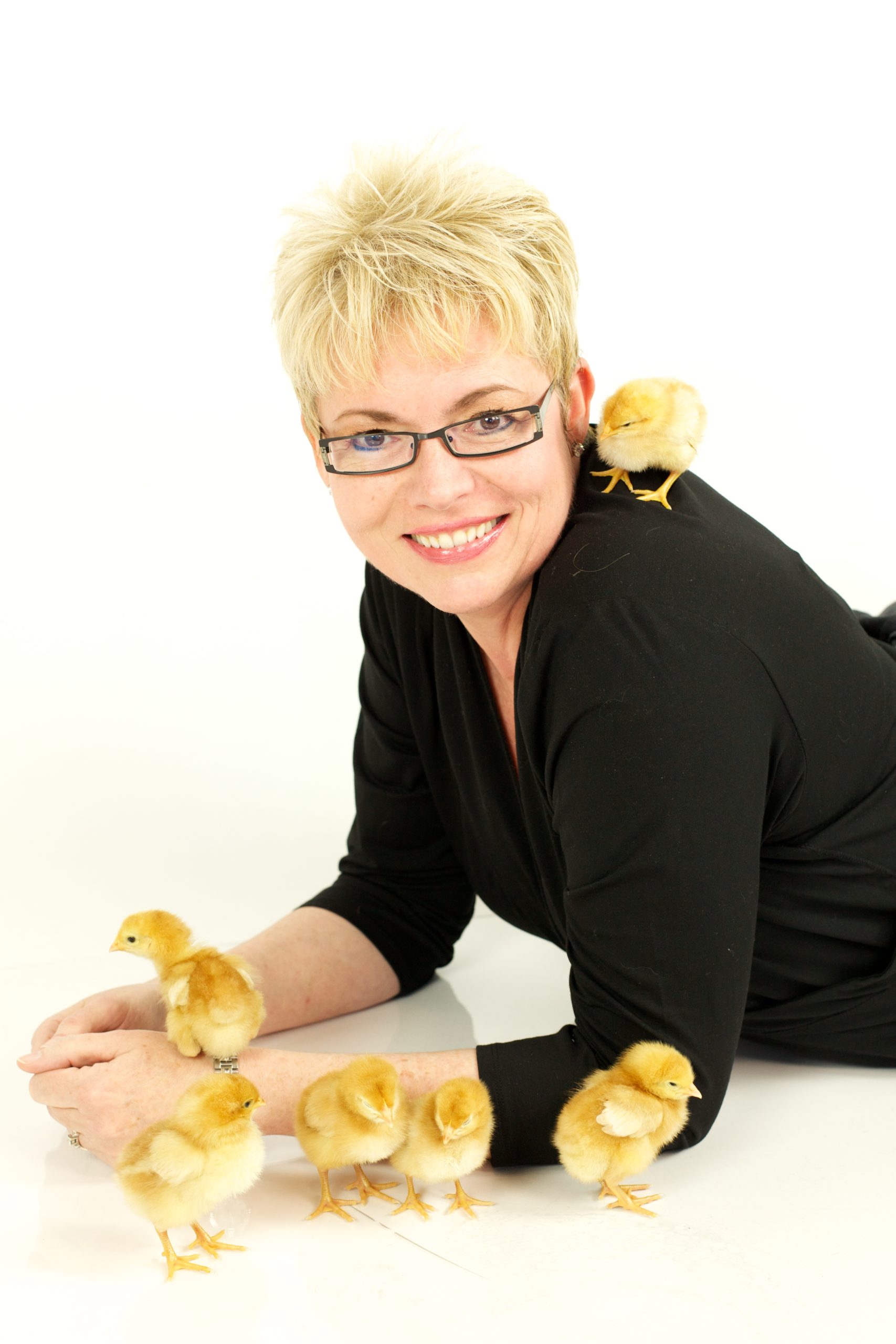 We're putting together a new "smartphone app" that has a button called "About Us" because people often want to go there and understand who you are before they're comfortable dialing you up.
We could've simply linked it to a video about our agency or even directed it to an existing page of our website.  But this time, I wanted to say a little more.  Hence, the blog! (We'll post a link to view two of our videos at the bottom.  One is the traditional kind…the other is a bit more "creative" thanks to some outside the box thinking!  Enjoy!)
The Insurance Chix are the team of friendly, professional, licensed insurance agents at Hosfeld Insurance, LLC.  There are six of us, including myself.  The five front line Chix have insurance backgrounds that range from two to forty two years in the industry!  Personally, I had ten years of claims experience before I "hatched" my "scratch" agency in 1998.  Having that background makes me have an entirely different focus and that is a benefit to my clients.
We are all fully licensed so that you can talk to any one of us when we answer your call, usually before the third ring.  We believe combining today's technology with yesterday's service model is the key to our success.  We love to have folks visit, we want you to know us as we know you. Relationships matter. Having a live caring person who understands you is wildly beneficial to help you through the confusing aspects of buying insurance, experiencing a claim, or simply planning for your future needs.
We have a strong focus on community.  In the last few years, we've done fundraisers that have netted thousands of dollars for the burn unit at our local hospital, the breast cancer support network, aid for human trafficking, pet rescue organizations and more.  We've sponsored a concert in the park to help keep the series going during a tough year. We've partnered with clients and friends who donated hundreds of handmade winter hats for kids with cancer.  We've also helped gather many bags of dog and cat food for the group that helps feed those whose owners are struggling financially. We enjoy bringing awareness to different things that will benefit those who give and those who get.
We advertise a little bit. We focus hugely on referrals because the best way to get a client aware of why you're different is to have another happy client share their experience. In fact, that's one of the most amazing parts of the new "Chix-App" for smartphones. By having our own team of "happy peeps" share us with their friends, their friends will get to know us virtually first.  They'll use some of the calculators and online quote options. They'll read about us on the social media links to Facebook, Twitter, Linked In, Yelp and YouTube.  And then, when ready, when they feel they know us and like us…they can reach out and see if we can help them improve their own insurance programs.
We're in Macungie and we service most of the Lehigh Valley.  Wanna learn more?  Keep clicking the buttons on the app, especially the ones that you find by using the "MORE" button.  Anything we didn't cover?  Find the "Ask us a Question" button…we're perched and ready right here at the Nest.
Donna Hosfeld, Head Chick
Those videos?  Visit our website home page for InsuranceChix.com and you can view the traditional one and the "FUN" one…