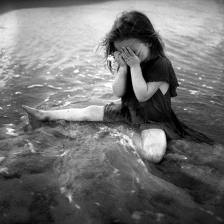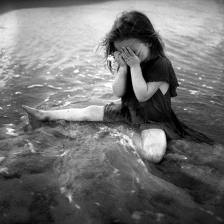 Yup.  I'm gonna nudge and re-nudge you about this one for a long time.  Why?
Because it is unbelievably important.  We just don't know when our last day is going to be.  We know it will happen, but we don't know when.   When it comes, someone will cry.  Someone will be very sad.  Someone will miss us.   We can't change that.
However, we can make sure that the financial end is handled right.  We can plan now to make that burden easier on those we leave behind.  Yes, it's uncomfortable.  No one wants to craft a life insurance program.  But once you've done it, you can forget about it.  You will sleep better.  You'll know that you've done all you can to make things easier for the ones you love.
Last week, I had the air knocked out of me. 
While I sell life insurance to lots of folks, I don't often get the call (or text) that tells me someone's "gone on ahead."  Last Thursday, while out at a dinner, I received that text.  Still can't wrap myself around it.  A beautiful, smart and amazing 35-year old woman…gone.  She left behind a great husband and three fabulous kids.  Gone.   No one saw it coming.  
When I got home, I called her husband.   As I waited for him to answer the phone, I realized that life doesn't get any more real than this.  I also knew that this would happen again.  And that's when I asked myself if I've done absolutely everything I can to be sure every one of my very precious clients is prepared. 
Have I asked once?  Twice?  If you don't have your program crafted, I haven't asked enough. 
Call me before this year of 2011 ends.  Let's "get 'er done".  610-530-0304