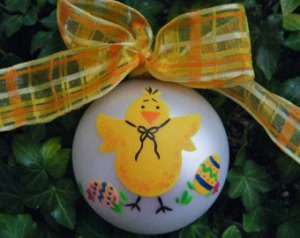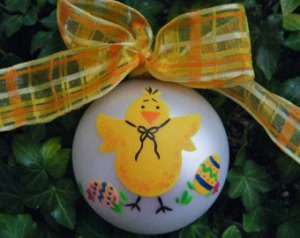 So, for those of us who celebrate Christmas, this is an exciting and fun opportunity!
We are going to be doing a raffle type thing where the winner claims ALL the ornaments that are collected during the weeks preceding the date of 12/19/15.
How does it work?
Donate a new ornament for our tree (bring to the Chixnest at 19 E Main St., Macungie anytime from now til 12/12/15. Regular business hours are 9-5 Monday to Friday. You can also bring it on Macungie Holiday Open House Day, Saturday 12/12/15 too…we are open from 9-3 on that day. When you donate an ornament (yes, you can do more than one!) you receive an entry slip for the drawing.
Don't feel like shopping for an ornament?  Donate $5 and you get an entry slip!
Be creative when selecting your ornament!  Why? A Facebook "FAVORITE" ornament will be chosen. A $25 gift certificate from Angela Faidley's "Out of Our Minds Art Studio" in Macungie will be awarded to its donor. Art and jewelry making classes are FUN! Thanks for donating, Angela!  (Our Chix team will pick the top three and then the winner will be named by a vote on our InsuranceChix Facebook page 12/14/15)
On 12/14/15, we will draw for the lucky winner who claims ALL of the ornaments for their tree.  Or, you can gift them to your friends.  Whatever! You'll have a boatload of uber cool ornaments selected by a varied group of peeps.
And, any money collected for those "non-ornament" entry slips will be donated to a very deserving local charity, East Penn Neighbors Helping Neighbors.  This group helps provide temporary housing for homeless folks in the East Penn School District.  They also provide mentorship of skilled neighbors to address the root causes of these homeless situations. Guidance and direction are provided for legal concerns, debt management and parenting challenges.  Thanks to Pastor Tim Dooner of Faith Presbyterian Church of Emmaus for helping me understand the "hidden" homeless situation in our community.  Some folks live in their cars, others bounce around in temporary situations living with friends or sharing hotel/motel rooms.  It surprised me.
And Hosfeld Insurance/InsuranceChix.com will donate $1 for every ornament collected!
When can you start?  NOW!
Not into Christmas ornaments?  Feel free to make a cash donation to these nice folks instead!  They are a 501(3)c nonprofit.  Learn more at their website, www.epnhn.org
What a great way to have some fun finding a cool ornament to donate, get entered to win some crazy cool stuff, and most of all MAKE A DIFFERENCE in our own backyard.  Thanks in advance.  This is going to ROCK!