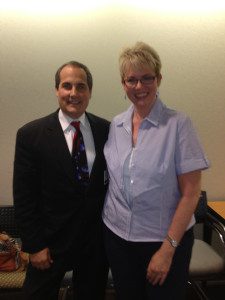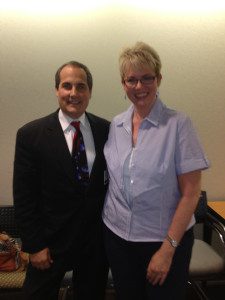 Recently, I had the privilege of attending a presentation at Lehigh Valley Health Network regarding their Trauma Program.
In the last few years, our agency has been involved with the "Stop Red Light Running" and "Stop Texting" campaigns.  We've also held fundraisers for their "Pink Ribbon Fund" and most recently our Chix Makeover which benefited their Burn Unit's "Scar Physiology, Treatment and Research Fund"
At the presentation, Dr. Michael Pasquale (Chair, Department of Surgery) encouraged us with statistics and slides illustrating the impact that positive behaviors can have.  He also shared some other fascinating points:
Statistics show that wearing seat belts and bike helmets really do improve injury outcomes!
Falls have replaced motor vehicle accidents as the primary reason for visiting the trauma center (An aging population?  Safer drivers?)
The average trauma patient is over 50 years of age
LVHN sees more "blunt" trauma (motor vehicle accidents, falls, etc.) than ""penetrating" trauma (stabbings, gunshot wounds, etc.)
A "Code Red" (need for surgery identified in the field) could go from the emergency arrival to first incision in as few as 18 minutes!
There are 4 Medevac choppers
The new 17-bed children's ER is booming with activity!
New simulators that  mimic drunk driving and texting while driving are schedule to be unveiled later this year!  (Can't wait to see these!)
IPhone Apps may soon be a tool that will help provide even more efficient care for patients!
LVHN was the first to have a Trauma Center in the state of PA!
Once again, I am thankful and stunned that we have such a gem in our own neighborhood.  Most people in our nation don't have a trauma center available to them.  We do.
Thanks for the invite, LVHN.  I truly enjoyed the presentation and am looking forward to "driving" one of those new simulators when they arrive!