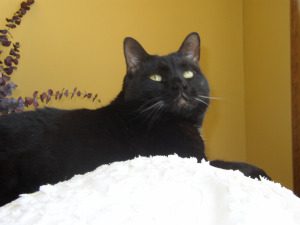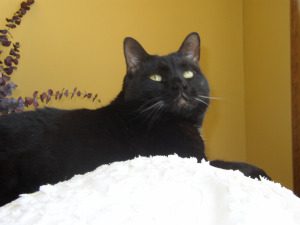 We insure everything else…what about our pets' health?  It's a question that many clients ask.
Pet insurance is a "niche" market; not something that the property & casualty insurers really entertain.  Some of them have added "pet injury" coverage into their auto policies, but that's a fairly specific kind of coverage.  It's not the "routine" care or "disease" type coverage that most of us experience with our furry friends. 
My primary auto insurance carrier, ERIE INSURANCE GROUP, has just added Pet Injury Coverage to the policy at no extra charge.   ERIE's pet injury coverage will provide protection for up to two dogs and/or two cats that are hurt or killed in an auto accident.  The coverage limit will be $500 per animal, $1000 per loss.  It will pay for reasonable verterinarian costs to treat a dog or cat that was injured in an accident in an ERIE-insured vehicle.
Now, for the "regular" stuff, you may want to check out two of the most popular sites that do provide this coverage:  www.petinsurance.com and www.aspcapetinsurance.com
You should review the varied coverage plans carefully.  Basic plans usually start at about $25/month and can go up to $75/month or so, depending on what types of coverage you choose.
Also, review the coverage EXCLUSIONS and LIMITATIONS on the policy document so you are clear about what you're getting.  Be sure to understand how the plan works.  Some are reimbursement plans that require you to pay the veterinarian first, submitting receipts for later reimbursment, often subject to a deductible.
Personally, I have not purchased it for my pets.  Luckily, most of my pets have been pretty healthy.  However, some friends have spent thousands on pets who might have truly benefited from such a program had they been able to predict the pet's health. 
As with any insurance, you are providing protection for the catastrophic.  Self-insuring (systematically putting money aside for the rainy day) is always an option, but depending on the severity of the situation it may or may not still be adequate.