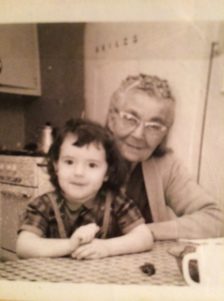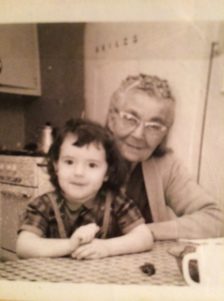 Time flies.  We hear that all the time.  It's true.
Seems like yesterday that I was sitting on my grandmother's lap…but it's really more than 50 YEARS ago!?  How?
Back in those days, it seemed like only "old people" died.  Skewed thinking, of course.  My circle of friends and family was small.  Now, I know many more people through the business and other social circles.  Recently, it seems as if several folks pass away every week.  And too often, they seem to be in the prime of their lives. They're not all grandparents who are 80+ and sitting in rocking chairs.  They're busy, active  people with whom we shared coffee.  Smiling, happy souls who we banter with on the computer.  People JUST LIKE US.
Some of them are leaving people and things behind.  People who depend on them.  Things that require their special talents.  Financial obligations, too.
While life insurance is one way to help with the financial burdens, there are several other things that each of us should do to make the ultimate transition easier for those left behind.  It's not something that we want to consider, but we must.
Have you prepared a will?  Do it.  Now.
Have you prepared a health care directive to help make end of life decisions for you?
Does someone know where all of your "important papers" are kept?  Deeds, vehicle titles, birth certificates, etc?
Do you have a list of your passwords available for those who may need to know?
Do you have a list of how you want to dispense items that could cause arguments among others?  (Jewelry, collectible items, photographs, things that would be sentimental to others?)
Do you have a list of all of your assets, including life insurance, retirement accounts, bank accounts, etc?
Do you have a realistic figure of what is owed on your home, cars, kids' education, etc?  Are there funds to make sure these things are able to be paid?
If you are a key employee or business owner, are your tasks clear to those who will become responsible?
If you don't yet have all these puzzle pieces in place, take an hour or two to brainstorm a list of what you need to do. JUST START.
Find a reputable attorney, accountant and insurance agent to help you craft a plan that will ease things for others. Don't know anyone in particular?  Call me.  I know lots of good peeps who can help you with it.
And remember, even if you don't do it all right now, it's important to get started.  SOME is better than NONE.  If it's "better than it was" when you're done, it's a win.