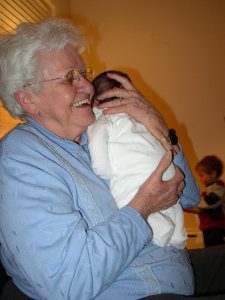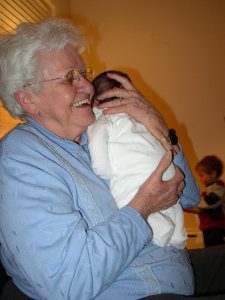 About a year and half ago, cancer came back into my life and irritated me.  Again. 
When I was 24, the nasty thing snatched my father away.  Visited when I was 14, went into hiding, and came back to take him 10 years later.
Thought we were done.  Not so much.  After receiving a three-month prognosis which devastated us, cancer came and took my mom after only three weeks. 
It's touched us all, hasn't it?  My parents, my father-in-law, some close friends…heck, even my cat.  I've had enough! 
As some of you remember, we provide clients free Lance Armstrong LiveStrong wrist bands here at the agency.  But what have we done lately?
A few weeks ago, a friend from kindergarten invited me to walk with her team, "We Are Family" in the Macungie Relay for Life.  I've always thought of doing it, but never got around to it.  Well, today I logged on, signed up and I'm ready to kick cancer's butt by walking in the Relay!
Wanna walk with us?  You can!  Want to have a luminaria (candle in a bag) lighted for your loved one?  Want to make a donation that will make a difference?  Whatever rocks your boat!
Any support is greatly appreciated!  We CAN make a difference.  I don't want to just "fight" with cancer…I want to kick it's ugly little butt right outta here!  You in?
If so:  http://main.acsevents.org/site/TR/RelayForLife/RFLFY10PA/1765455219?px=16087982&pg=personal&fr_id=25338
Thank you in advance!