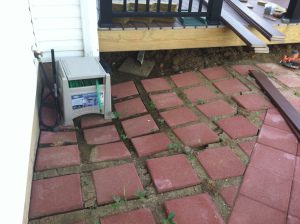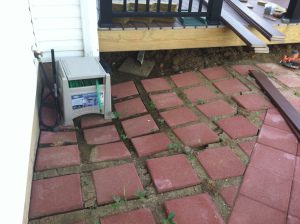 Imagine returning home from a business trip to find your new patio and deck sinking into a large, ever expanding sinkhole against your home's foundation!  Now imagine that you had no sinkhole insurance to cover the repair that will cost tens of thousands of dollars!  I am so grateful to have sinkhole coverage and only have to cover my deductible, which was about one percent of the total bill.
I am thrilled to have such a wonderful insurance company like Erie!  Good thing we've kept them in the family for years.  My Dad was clearly a great judge of insurance companies.  I sure am glad Donna Hosfeld, my agent, recommended the coverage when I purchased my new home 5 years ago, or I would have a huge bill that would be devastating for any budget!
Kerrie Pinkney, MD
Lehigh Valley, Pennsylvania
Thank you, Kerrie, for the testimonial.  Folks would be surprised to know what kind of costs are involved in these claims.  We are among a few companies that do continue to offer sinkhole endorsement to the regular homeowner policies.  We also have some maps in our office to help clients decide if they want to purchase it!
Ask us for a review of your policy and pricing of this very valuable endorsement!  www.hosfeldinsurance.com or 610-530-0304