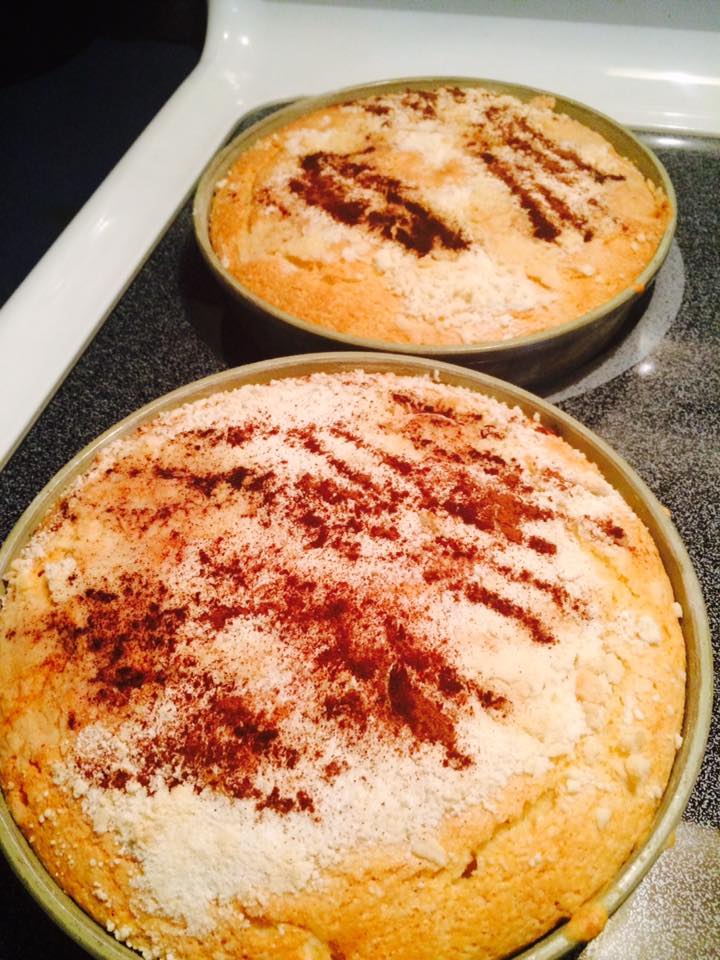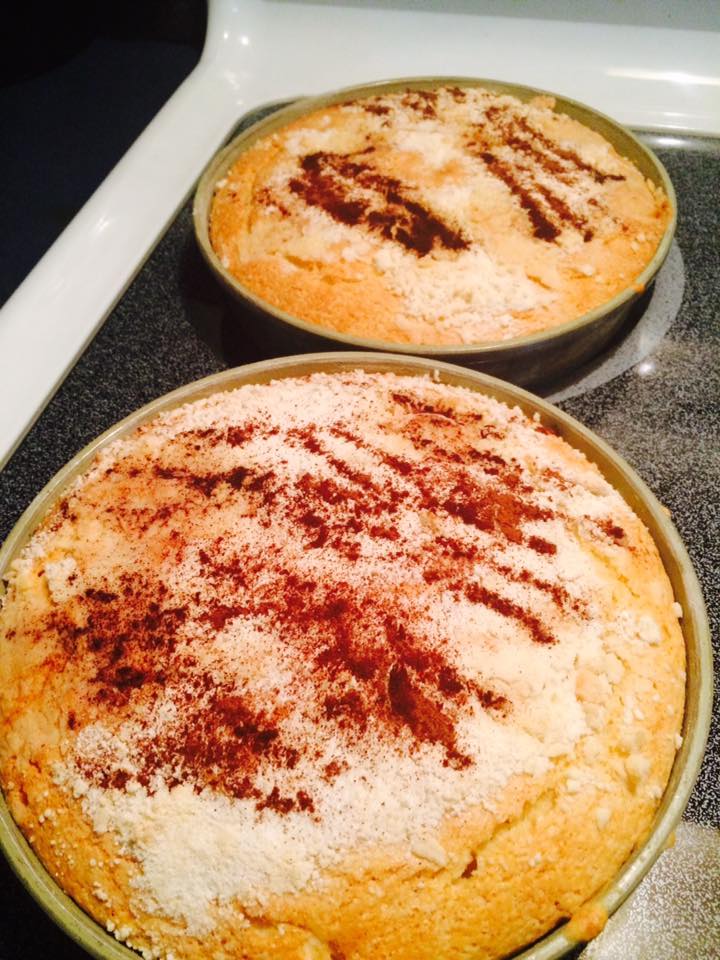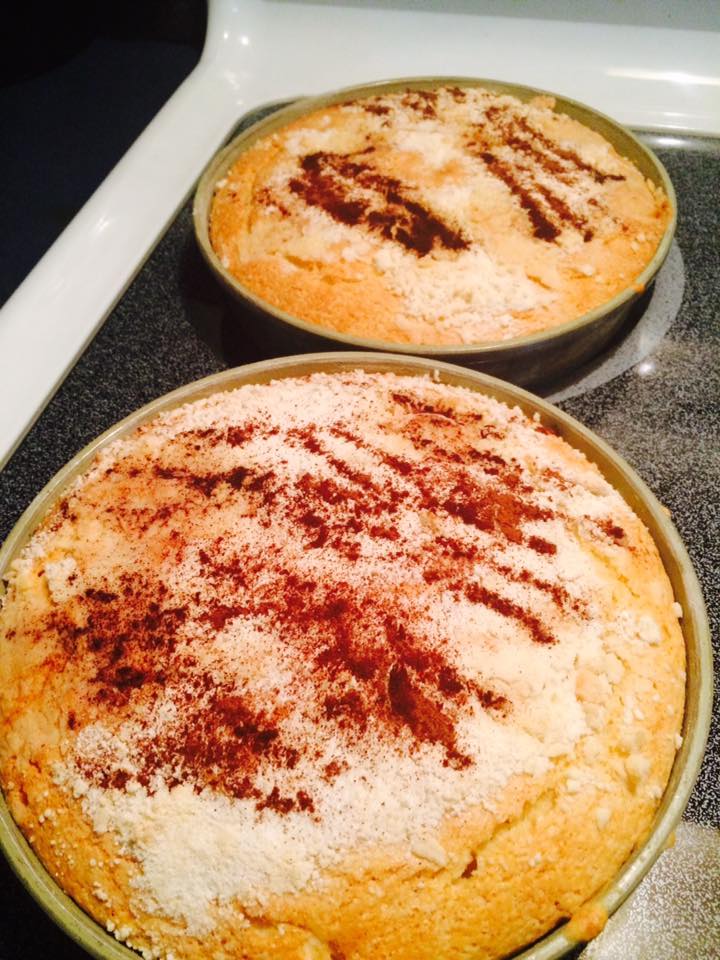 My mom had a few recipes that fit the category of true winners.  Most were made with a few very basic ingredients that she always had handy.  And all of them were delicious. Here's my favorite.
Crumb Cakes        (preheat oven to 350 degrees)
3 cups flour
2 cups sugar
3 teaspoons baking powder
pinch of salt
1 stick of real butter (softened by sitting out awhile)
—————————-> mix that thoroughly, ok to use your hands, reserving a 1/2 cup of it for crumb topping
Now, add to your original mixture:
2 eggs
1 cup milk
—————————->mix that up with wooden spoon and pour into two previously greased/floured 8″ round pans.   Top with the crumb mixture and sprinkle with cinnamon.
Bake til golden brown!
*Yes, you can make into cupcakes or a sheet cake instead!  Tastes just as good!