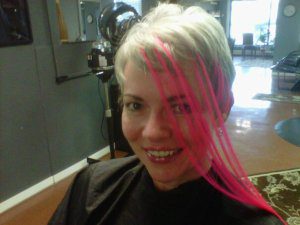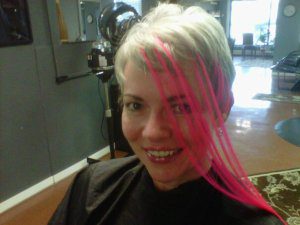 THANK YOU, THANK YOU, THANK YOU, THANK YOU!
It seems like there are nearly hundreds of people deserving a THANK YOU for the outcome of our recent "PERFECTLY PINK PURSE PARTY" benefiting Lehigh Valley Health Network's Pink Ribbon Fund!
Without the combined effort of an amazing and generous community, this would never be possible!   If I've left anyone out, email me the correction so I can add you to our list!  It's been challenging to recall everyone who was a part of this, so here is our list naming some of the kind folks who made it happen!  (If you feel someone was missed, email donna@hosfeldinsurance.com)
Boston's Restaurant of Allentown
Lehigh Valley Health Network and The Pink Ribbon Fund
Passionate Kisses Cakes and Catering/Dina Valentini Wanamaker
Cake Chic Designs by Chef Amy Lung
Kneading Hands Massage and Tom Florio
Snyder & Wiles, Attorneys at Law
Mick Seislove/Prudential Patt White Realtors
Erie Insurance and Rebecca Snyder
Lehigh Valley Surgical Oncology/Dr. Lori Alfonse
Christine "She Said Sunday" Bainbridge
Lehigh Health Network Gift Shop/Monica Weida
Infinity Insurance
Heather Brown Hamilton
Gopher Services
Lehigh Valley Zoo/Alan Raisman (raffle pack of 4 tickets)
Anthony Ashley Hair Design (for pinkifying me and many others!)
Tastefully Simple/Michael Andreano
Tammy Huk, realtor
Heather Brown Hamilton
Lehigh Valley Zoo/Alan Raisman
Gopher Services
Keystone Rehab
Duct Tape Designs by D/Denise Walker
Kathryn Armstrong, artist of hand-painted scarf
Duct Tape Designs by D/Denise Walker (purse for raffle)
Keystone Rehab of Macungie
Fred and Sharon Taylor, artists/creators of raffle wall hanging/wreath
Terri Csaszar, sassy cashier at Dandy Donation Day
Diane Angermeier, cookie baker and raffle ticket seller
Christine's Secret Garden/Christine Stazo
Scentsible by Nature Aromatherapy & Reiki/Sherry Giardiniere
Lollipop Lady & More/Cheryl Saul
Yankee Candle
Sephora
Bare Escentuals
Glass Doctor/Maureen Augenstein
Hamilton Home & Garden/Rosalie Knerr DeSilva
Cathleen Woodbridge, Mary Kay
Total Home Management LLC/Erica & Kevin McCabe
Sheri Bayne, Photographer
Jake Kaligis, Music Man
Don Blose and Anthony Geist, our T-shirt Team
Patron Spirits
My amazing team of InsuranceChix at Hosfeld Insurance, LLC. That includes Linda Braun, Judy Breen, Elaine Schwien, and Simone Kereit.
My friend and party planner extraordinaire, Ian Dollman. 
Susan Dollman and Mariellen Ochs, purse taggers and baggers.
And, let's not forget everyone who donated purses, bought purses, pledged funds to "pinkify" my hair, ate/drank/were merry in the restaurant and bar, engaged in the raffles, "pinkified" their hair or mustaches, or volunteered their time in any way!  Without each and every one of you, this would not have been the crazy success that it was!
We're waiting for a few more straggler funds to finalize our totals.  As of now, however, we're at $4,500!   Can you say WOW!? 
Again, THANK YOU, THANK YOU, THANK YOU, THANK YOU, EVERYONE!