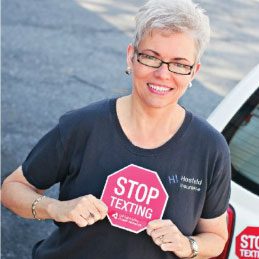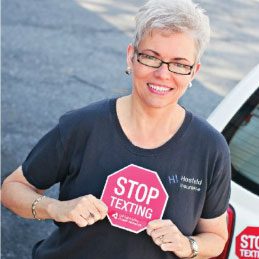 You like my hair?  Me, too!
Well, I like helping a good cause even more.  As part of the "Perfectly Pink Purse Party" fundraiser on 10/12/11, I've decided to do something a little bit wild.
If we can raise $500 additional dollars through an online Paypal account set up by my pals at Lehigh Valley Health Network, I will "pinkify" myself!
Not only will I be wearing a stunning hot pink tie-dye shirt, I will be sportin' a fabulous pinkified hairdo for the party!  A little brainstorming with Nina of Anthony Ashley Hair Design in Allentown yielded this fun idea!  Kindly donating their services to make the "pinkification" occur, the salon will also be on site at the event to add a bit more pink to the crowd, donating some of their proceeds from that evening to our charity as well!
The Lehigh Valley Health Network's "PINK RIBBON FUND" supports breast cancer patients who are experiencing financial hardship during treatment. 
We've all known folks hit with this awful disease.  Our efforts benefit local patients in need.  It's going to be an awesome event…meaningful, important and fun. 
Please click and donate now.  And join us at Boston's Restaurant, 327 Star Rd., Allentown from 5pm-8pm on Wednesday 10/12/11.
CLICK HERE TO DONATE ONLINE:
 https://www.facebook.com/lvhealthnetwork?sk=app_4949752878#!/lvhealthnetwork?sk=app_4949752878
PINK ROCKS!