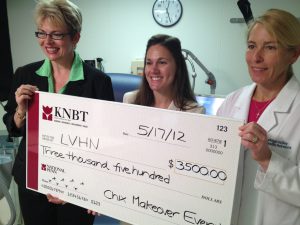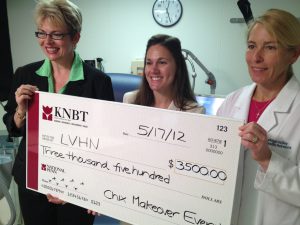 On 5/24/12, I had the pleasure of finalizing the CHIX MAKEOVER Event by presenting the "BIG" check to representatives of Lehigh Valley Health Network's Burn Unit.
Through generous donations by local merchants and amazing participation by the community, our 4/4/12 fundraiser achieved $3,500 for the Fund!
Pictured here are me (Donna Hosfeld), Development Representative Christina Shoemaker,  and Dr. Sigrid Blome-Eberwein.
Thanks to everyone who was any part of this amazing event!  It was memorable, fun, rewarding and humbling.
Making a difference ROCKS!