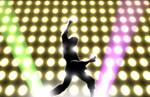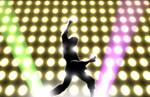 Who doesn't want to be a Rock Star?  Want to go to the front of the line?  Get the best table?  Have someone pick all the red M&M's out of the candy bag for you?
We all want to feel special.  Heck, we ARE special!  How many times in a day do you wonder about that, though? 
Ever have a day where you've been frustrated with a "Customer Service" department?  Better yet, a "Customer Care" department?  Did they leave you cold by asking you questions that weren't even relevant to your problem?  You absolutely knew they were reading a script.  
Have you approached the checkout lines with 50 other customers and found only 2 registers open?  Try to return a defective product and have to reveal the last 30 years of your personal life to do so?
What's up with all of this?  How and where do you find "old-fashioned" service?  Does the "hometown" kind of business still exist?  Is there a place like "Cheers" where folks know your name?  Is there a place where you get "rock star treatment"?
We try to do it with our clients, for sure.  There are a handful of businesses out here who still do it the right way.  Some of my favorites will appear at the end of this post.
To make sure you keep finding places like this, however, you do have a responsibility.  You have to support us and send other folks our way to make sure we're around for a good, long time! 
Most of us love what we are doing.  When we started, we made next to no money by doing it.  We struggled.  We had ups and downs that rival the best of roller coaster rides.  But we kept on doing it because we loved it.  Because we knew we made a difference and that folks appreciated it.
When you call us, we hope you feel valued.  When you get our E-newsletter, we hope you know we wrote it "just for you."   When you visit our office, know that you'll get "rock star treatment" ….because to us, you ARE a rock star.  You are the reason we are in business. 
Who can you send our way this coming week?  Send 'em a link to our website.  Give 'em our phone number.  Encourage them to find out why we are different!
Some other great businesses in our area where you'll feel adored:
THE BLACKFOREST DELI, 745 W. Union Blvd., Bethlehem (Vica and her mom make some crazy good halupkis, loaded sandwiches and healthy salads that are "made with love"!)
VITO'S PIZZA, 5840 Chestnut St., Zionsville (Sal created a heart-shaped pizza for us on Valentine's Day!  And the Buffalo Chicken White Pizza isn't on the menu, but if he's got the stuff, he'll do it…and it's DIVINE!)
PERK ON MAIN, 332 Main St., Emmaus (Jill and crew will know your name and your favorite brew in no time at all!  Leave room for light lunch or baked goods, she has both.  Delightful bakery treats from Back Door Bakeshop of Bethlehem…another local business "doing it right")
These are the kind of places where you instantly feel "at home"…you may not have a guitar slung around your hip, or a limo waiting…but you get "rock star treatment"…and what's not to love about that?
Where do you get your "rock star treatment"?