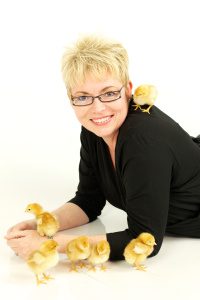 A friend asked me to think about how social media has impacted my business.   After a little thought, I realized it's gone beyond that.  It's impacted my entire life.
Initially involved to let folks know we "protect dreams" by selling insurance, I soon found that the richness of the relationships I've made spills into pretty much everything.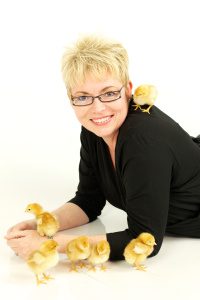 We enjoy Facebook, Twitter, LinkedIn on a daily basis.  We provide a monthly E-newsletter to our clients that links with our blog.  We've recorded client's video testimonials and posted them on YouTube.  All the parts of this social media jigsaw puzzle fit together and make one huge and colorful picture!
By reaching out and asking questions, answering them when they're asked, and sharing various chunks of interest on these platforms, we've made many friends we'd never otherwise find!  Joining several groups has also been an amazing way to share information and gain knowledge.  We've been able to publicize our events and open houses in a way that is quick and easy.  We've organized successful fundraisers to benefit our community.
In the last week, I've seen the highest of highs and the lowest of lows for many of my "friends" in the virtual world.  Literally, births, weddings, illnesses and deaths were shared among us.  Awesome in that the same technology that allows us to magnify and multiply our joy also allows us to comfort and share grief when it knocks on our doors.
Some business owners won't use social media because "it's a timesucker" or "I don't think it will help my type of business."  Opinions vary; everyone's got one.
I have to say that social media has not only helped my business by letting folks know who we are and what we do, but it's enabled me to enter a world that is far bigger than the walls of this office, or the city limit signs of Macungie.  It's opened up a mansion of doors that open from one room to another, each filled with more cool peeps than I ever imagined!
In any given day, I find the richness of it in a beautiful sunset, a cuter-than-a-button kitten, or a recipe that will make me healthy, wealthy and wise!  I am overjoyed to share in new baby pictures, job promotions, engagements, and more.  I'm eager to lend a kind word or prayer when someone is challenged by an illness or loss.   We're all in this "big boat" together and social media has become the "avenue of glue" that truly holds us all together.
Bottom line?  Yup, it's helped me grow the business by allowing me to meet more amazing peeps.  Just like a huge cocktail party, it's about interacting and listening.  If you don't like that, you won't do it.  But if you do, it's a very cool way to "mingle schmingle" from your desk chair or your living room sofa.  Now, who needs another crab puff?