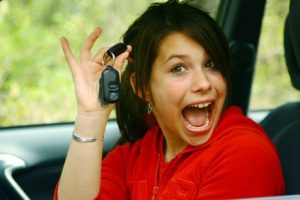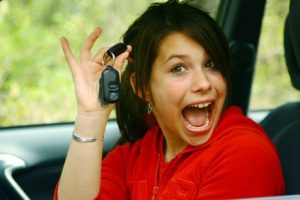 When it's time for your teen to take the wheel, there are a few things you'll want to do!
Tell us.  During the time your child has a permit, there is usually no increase in premium to your policy!
Feel free to schedule a time for your teen to visit our office.  We're happy to be that "objective" voice who can help repeat some of the lessons you may have already given.  Sometimes hearing it from someone else makes a big difference.
Have many hours together in the car.  Even after the license is achieved, it's important to observe the driving behaviors of your teen.
Set rules about who drives with your teen.  Statistics prove a greater incidence of severe and fatal accidents with each additional passenger in the car.  Passengers can be as deadly a distraction as a cell phone.  Conversation can be extremely distracting.
Explain that distractions are more than JUST cell phones.  Music, food, drink, and loose objects in the car can all prove a problem while the car is in motion.
Encourage locking the car EVERY time you leave it.  Returning to your parked car after a quick trip into the mall would be distressing if you found a stranger sitting inside it.
Encourage the gas tank to be at half or greater.  Accompany your teen to the gas station and teach him or her how to pump gas.   Share other basic maintenance tips with him or her.
Independence comes with driving.  Responsibility is huge.  If we can help with this transition time, let us know.  We're here to be a resource and a partner with you at this pivotal time.