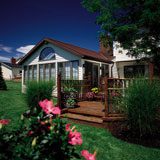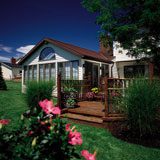 One of the questions we frequently hear in regard to a renewal on a homeowner's policy is "How come my premium went up?"
It's a valid question.  Despite the fact that we occasionally do have rate decreases and very stable pricing, the homeowners product is one where we often see a rising premium.  Why?
Let's look at why we charge what we do.  Insurance is based on pooling the risk of many folks to be able to pay for the losses of a few.  When you do this, you collect and manage the data regarding paid claims to come up with proper premiums so that expected losses (future claims) can be paid.  When claims increase in volume and/or severity, the payouts are greater and the premium base rates must be adjusted to be certain future claims can be paid accordingly.
Claims for homeowner losses can come from physical damage to a home.   So, if weather issues cause many claims, there can be increased payouts in certain areas of the country.  One would expect higher premiums to be reflected when these things happen.  The severity part comes into play because many of the claims we pay today are paid at higher dollar values than they were years ago.
Think about it.  Years ago, an "average" home might have had a "rebuild value" of $75,000.  A nice little ranch with 3 bedrooms and an unfinished basement.  Today, that same 1200 square foot home has a rebuild of $150,000.  Is that the "average" home?  In some neighborhoods, it is.  But, many of our townships now boast homes of 3,000+ square feet and rebuilds that average $300,000 and up.  So, when we have a kitchen fire, the claim payout isn't $1,000 anymore.  To bring the structure "back to whole" for such a home would cost much more.  Consider the cost to rebuild custom-designed wood cabinetry, a granite island, tile flooring, quality appliances…a very different dollar value than the one in the 1950's rancher.
Additionally, insurance deals with a "rebuild" value, not a market value, not an appraisal value, but a "rebuild" value.  This is often higher than a "fresh" build of a new home because the contractor doesn't get to buy materials in volume for a whole development.  He may need to find extra workers quickly and pay higher wages since it is an insurance claim.  His regular guys may be committed to another project.  We have an excellent brochure that outlines this perfectly for you (Insurance Value:  New vs. Reconstruction)  We'll be happy to scan it and email it to you, or send via US Mail.  Just ask!
Liability claims are another area where payouts have increased.  Due to an increase in the payouts for these claims, the base rates must rise.  Liability claims can come from swimming pool accidents, trampoline injuries, dog bites and sports/games where someone gets hurt by an errant ball, bat or racquet.  Every day, things happen.  The medical costs and the "pain and suffering" claim that may follow can knock the wind out of your homeowner's policy.  (Another reason to recommend you think about an umbrella "PCL" policy…see our 3/10/09 entry on that topic!)
Another part of this equation for some of you is the "Inflation Guard".  Most of our best policies include it.  It acts as protection to be sure your "rebuild value" is correct by tracking the expected inflation rate on materials and labor within your part of the state.  Because we know that the cost of materials and labor tend to increase, we build this into the rating so you enjoy appropriate protection each year.  If you look closely at your policy, you will see the "rebuild value" of the dwelling change from year to year. 
Obviously, if we insured your home for $250,000 last year and $260,000 this year, the premium would rise based on that fact alone.
Depending on the carrier, claims can impact the rate, too.  Commonly, one claim won't cause a policy increase.  Two within a 5-year period would generally cause an uprate because the frequency is "above average."   Some studies suggest an "average" person experiences a claim every 17 years.  Hence, having two within 5 years would be "frequent" from a statistical perspective.
As with any concerns you have, feel free to call us and talk about them.  There are often ways to decrease a premium to a manageable level, but be careful of what items you're willing to sacrifice to do it.  Most homeowner's policies are really quite reasonable for the array of coverages they offer.
An "average" policy of $700 is about $2/day and covers the home, the other structures, loss of use costs should your home be uninhabitable, personal property, liability and medical payments.  Depending on the "extras" you've chosen, it may even have additional coverage for sinkhole, sewer and drain backup, jewelry and more. 
As with anything, it's not about the price, it's about the value.  Make sure you get the "bells and whistles" when you craft your policy.  Talk with us and make sure we know about the "special things" you need covered so that we can make the policy fit YOU perfectly!