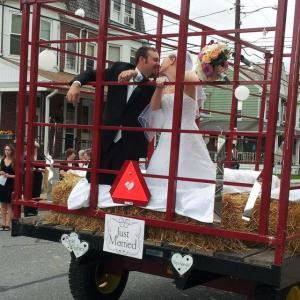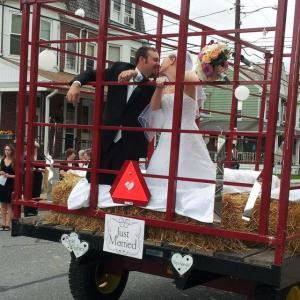 Weddings are fun.  Love, forever, cake…what's not to like?
But there are some practical things to consider when you're planning a wedding!  Recently, my friend Valerie Bittner asked me a few great questions about what to consider in regard to wedding insurance.  Some folks have never heard of it.  Others have dismissed it.  And some want to learn more.
Valerie is an actress, model, and voice artist who has an upcoming TV show called "Majestic Bride".  Please visit her website to learn more about her and her projects!  http://www.valeriebittner.com
OK, so this wedding insurance stuff is one more thing to review when you're blending households.  Remember to talk with your agent about combining the policies for your cars, home, etc.  Be sure to consider life insurance, too.  You'll never be younger or healthier!
Sometimes your current home insurance policy may extend some liability coverage, even the host liquor liability coverage, that is requested by the venue for your reception.   This is the coverage that protects for bodily injury and property damage that could result from your negligence involving the event. This is a great feature and something to discuss with your agent.  Some of the carriers I represent include this kind of coverage, so think of us if we're not yet your agent of record!
The other part of wedding insurance is about the financial loss that could be experienced if the big day doesn't happen due to unforeseen circumstances.  The cost for this kind of insurance is dependent on the total cost you wish to insure.  It can be estimated by viewing charts that the leading insurers willingly provide on their websites.  Two of the most popular companies that I've found online are https://www.wedsafe.com  and http://www.protectmywedding.com  They offer plans that the consumer can purchase directly.  As with any policy,  exclusions and limitations are a key area for focus in the decision about whether to buy the insurance.    Some folks choose to "self insure" and wing it, understanding that if "stuff happens" they could be on the hook for lost monies.  Others like to insure maximally.
As with all life events of concern, we are here to assist our clients with making wise decisions about insurance.  We are happy to share in these milestones and help with any questions that arise about options such as this.  Complimentary review and comparison of insurance is available by appointment.    Please call to schedule.  610-530-0304