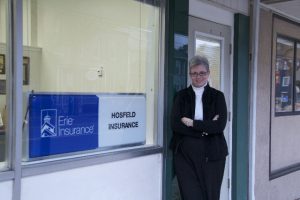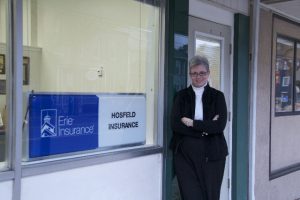 We're heeeeeeeeere!
Well, we're all safe and sound in our new home here in Macungie!
Among the many things for which I'm thankful, finding this storefront location is one of the biggest!   As you can see, we have a great sign, windows that let in the beautiful sunlight, and a whole lot more space than ever before!
We've had a very full year!  Lots of changes!  Lots of good stuff!
On this Thanksgiving, I want to say THANK YOU to our amazing clients who've been so supportive during our move!   We can't wait for you to see the "new place" and share in our excitement!
We will have special "gift bags" available for clients who send us an email RSVP to attend the "Client Appreciation Open House" on Saturday, December 12th!   Everyone is welcome to join in for the fun and refreshments…but for CLIENTS who RSVP by email to the event before 12/10…YOU will receive a special gift bag LOADED with cool stuff!
We'll be here from 9-3, Saturday 12/12/09.  Guess what?  It's the SAME DAY as the "Macungie Holiday" so plan to spend some time in town enjoying the horse-drawn wagon rides, gingerbread house competition, breakfast with Santa and more!   Trolley rides will take you through town, so parking in one of the lots is probably the easiest way to arrive!
Here's the link for the whole day of events:  
http://www.scribd.com/doc/22681269
To RSVP that you'll be visiting our new place AND reserve YOUR gift bag, email me at donna@hosfeldinsurance.com before 12/10/09! 
Hope to see you then!