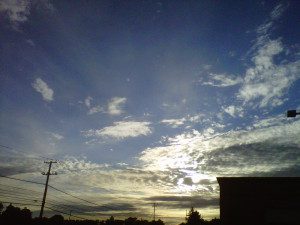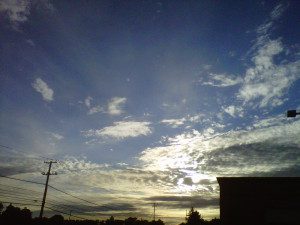 Did you "get through" Irene?  Just like your regular dental appointment.  You know it's coming.  You hope for the best.  You know you've done all you can do to prevent the worst…brush, gargle, floss!  But then, you're out of control.  You sit patiently while he or she pokes, prods and inspects.  You pray that you get out of that chair without any BIG surprises.
Well, many folks in the Lehigh Valley breathed a big sigh of relief when Irene packed her bags and went traveling.  But she did some damage.  She caused a lot of stress.  She made us realize that preparation and good planning mean a lot. She also made us know that, sometimes, you just gotta "get through" stuff.
Many of our clients averted the worse because they planned ahead.  Stocking up on water, flashlights and easy-to-serve food, they became "survivalists" when the power and phones failed.  Some even had generators to keep the wells pumping, toilets flushing and refrigerators "fridging."
When the worst happened, we called 911.  Our local "Hometown Heroes," the first responders, came to our rescue.  Volunteering endless hours for basement pumping, clearing roads, and rescuing us, these kind people rocked.  Thank you is never over-used, so guys and gals…THANK YOU!
Insurance provides some protection for the bad things that happen in our world.  Not all of them, of course.  Flooding and surface water are common exclusions in most homeprotector policies.  Separate coverage can be purchased for "flood" situations.  However, they may or may not be appropriate for every property.  We are happy to discuss them with you, just call us.
As I walked into our local Weis Market in Macungie last night, I looked up.  What a beautiful sky.  Hard to believe that the Evil Irene who terrorized "my" town a day before was gone . Hard to believe how something so scary and stressful miraculously disappeared.   I felt grateful and blessed that while friends, family and clients experienced some "bad stuff", it wasn't as bad as it could have been.  No one I knew had been hurt.  Cleanup and repairs had begun.
Just like at the dentist, we braced ourselves and simply got through it.  When it was all over, we stood up, exhaled, smiled and said, "Life is good."