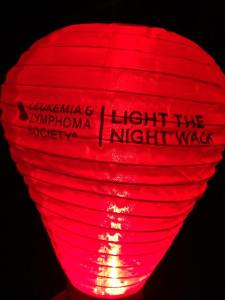 CHIXWALK 2015 was a great success!  Thanks to all who participated!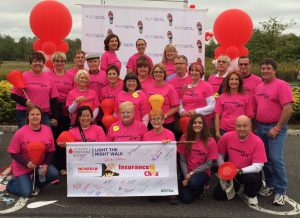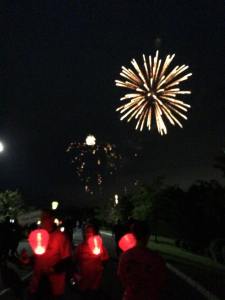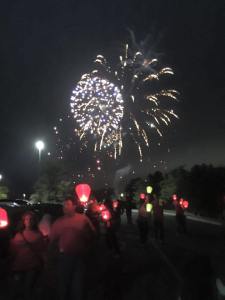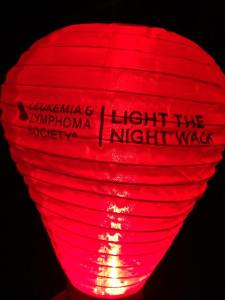 When we do our team's annual performance review, I ask my Chix what they would like to do within the community.  This year, our newest chick,Tori, chose something awesome.  She set us up to participate in the "LLS, Light the Night", a walk at the local Shoppes at the Promenade in Center Valley.  It was on 9/27/15.
If you're unaware, LLS stand for the Leukemia and Lymphoma Society.  The walk funds research to find cures and ensure access to treatments for all blood cancer patients.  Much of the research also benefits other cancer research, too.
When I interviewed Tori, more than a year ago, she told me she was impressed with how much she'd read about our agency's fundraising efforts.  She said it make her feel good about working at a place that "does good things" that help others.  Despite no prior experience or interest in insurance, Tori jumped full force into this unique and challenging industry.  She believed it was a place where she could "do good" in many ways.  She liked that we "make insurance FUN!" and participated in community events.
We ended up with nearly 30 walkers who were InsuranceChix employees, friends, family and clients!  We had a kickoff concert from the local band, "Secret Treaty" and sold t-shirts, raffle tickets and more.  We also had direct donations from many people supporting the walkers.  And we had a core group of local businesses who paid to be sponsors on our shirts. The walk was an awesome night of lighted lanterns, solemn thoughts, and grateful laughter.
Our grand total raised for the InsuranceChix team was $4,191.  Thanks again to all who made this happen.  You rock!