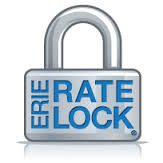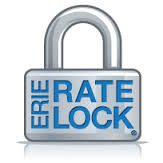 People like stable things.
People like predictable insurance rates.
Surprises are only fun when they involve cake.
With ERIE Insurance Group's new "Ratelock" program, clients can enjoy knowing what their renewal premium will be from year to year.  Available on Pennsylvania auto policies, "Ratelock" is a new option for providing a "locked" auto insurance rate.
Your rate will change with trigger events like a change in address, driver, or vehicle.  But other things won't impact it!  Even an "at-fault" accident won't increase your premium!
For more info on "Ratelock", call us at 610-530-0304.  Who knew predictable could be so exciting?