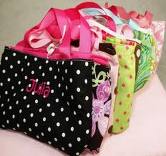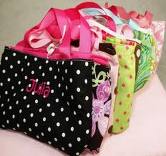 Say what?  You want me to do what?
Yes.  Recycle your purse for a good cause. 
We all change purses because we get bored.  Sometimes we go back to a favorite one, but I bet you have several in your closet that you won't use again.  Are they "gently used" or possibly new?  Looked good at the store, but then you got it home and something wasn't quite right?
Well, use that purse to benefit a breast cancer patient and her family.  While undergoing treatment, many of these folks find financial difficulty.  Through Lehigh Valley Health Network's "PINK RIBBON FUND", they find a bit of help.  
We're sponsoring "DANDY DONATION DAY" at our office (19 E Main St., Macungie) on Wednesday 9/21/11.  From 5-7pm, we'll be celebrating YOUR generosity in donating your unwanted new and gently used purses.  As a thank you, we're going to feed you some of Boston's pasta!  We're going to have an ice-cream sundae bar!  We've got goodie bags for the first 30 arrivals!   We'll have several folks giving you a taste of their "comforting" specialties, time to network and chatter, time to make new friends!   And a few AMAZING prizes in our Basket Raffle!
Are you on Facebook?  Find the event under "DANDY DONATION DAY" and let us know that you're coming!  We'd love to see you.
Easy way to make a difference in a stranger's life.  Easy way to have some fun and meet other great folks in your community.  Easy way to get that closet a little cleaner!  :)
STAY TUNED FOR PART II….the Purse Sale!   Save the date for that part, too:  10/12/11.